OXO Connect

OmniPCX Enterprise

OmniPCX Enterprise
Available Model
---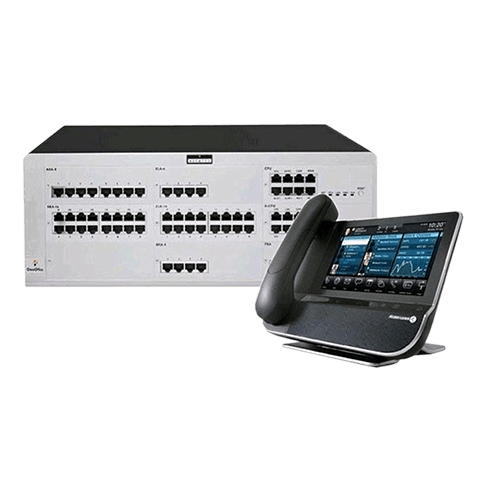 OmniPCX Enterprise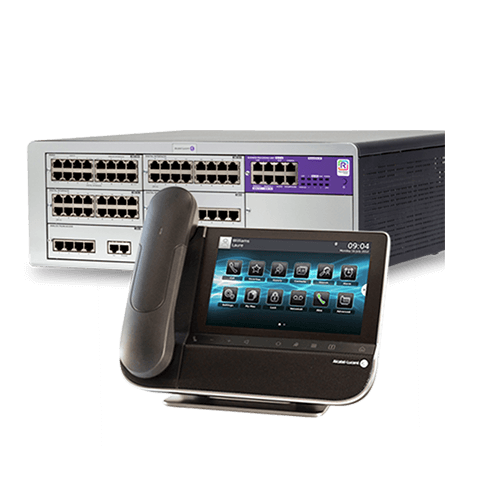 OmniPCX Enterprise (2)
The foundation of a successful enterprise phone system for medium, large and very large-sized companies.
Today's organizations want to improve business responsiveness while offering employees more flexibility in the way they work. The OmniPCX Enterprise Communication Server (CS) helps employees connect in real-time whatever their location, and hold high-quality business calls with their colleagues and customers.
Organizations can connect the OmniPCX Enterprise CS to the Alcatel-Lucent Rainbow cloud service. The Rainbow mobile, borderless collaboration application is the perfect companion to business phones and helps employees respond faster and better to business requests.
HIGHLIGHTS
Provide excellent voice connectivity to your costumers and colleagues
Ensure employees can make calls wherever they are, on any device
Serve users across multiple sites, with guaranteed high availability
FEATURES
Native support for digital, analog, IP, SIP desk phones to preserve phone, cabling and network investments
Native support for DECT and wireless LAN handsets in office or industrial environment
Native connectivity to Rainbow cloud
Native off-site mobility support allows a single contact number, reverse calls, on-call services, session shift across devices and is open to any mobile
Flexible deployment options: networked appliances for higher availability or virtual machines in centralized private clouds to reduce TCO
From 50 to 15000 extensions per system, 1M+ extensions with multiple systems
Proven multi-site support with bandwidth control: employees in all sites can enjoy the same experience even if WAN is not ready for VoIP at day 1
Built-in call distribution and integration with contact centre solutions
Add OpenTouch Multimedia Services to support real-time rich media applications like OpenTouch Conversations